First of all ,backup agent should be installed on the ms sql server computer. (for more inforation , please visit SQL Server Backup Software Architectural Overview page)
If you installed backup agent on the sql server machine , and still no instance listed in configuration window , please do following :
Default account for Backup Agent service is localsystem , this user may has no enough privileges to query sql server instances in your system, please change backup agent service account to new account ,such as "administrator" or other one, see the following file attached.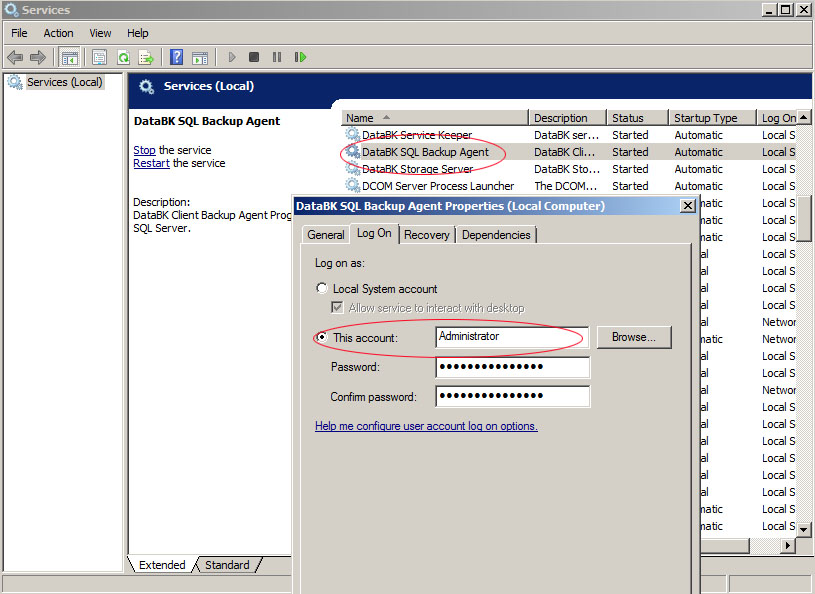 If no user database listed in backup job editor window , please visit http://www.databk.com/no-user-db-listed.htm .
If it fails to backup data to a network shared folder , please visit http://www.databk.com/back-up-sql-server-to-network-shares.htm